I love lists. I think that is something inherent in people that enjoy writing.
So here is a Friday Favorites list !
Jasmine tea
My trusty blue highlighter
Draw Something
My newest iPhone app that is like Pictionary. Playing with friends makes for a lot of laughs!
Getting out of Town.
Eli and I are jetting down to Zion tonight after we get off work! I can't wait to see those beautiful rocks.
Peppermint oil.
Helps my tummy behave, especially when I am on antibiotics.
The weather we've been having.
60 degrees and sunny! Is it really March?
5 Second Films.
My brother showed this to me last night, YouTube it. Ridiculous! Awesome!
Duck Hunt.
Damn straight.
These:
Next weekend Eli and I are getting a Budgie!!
I am thrilled to the core.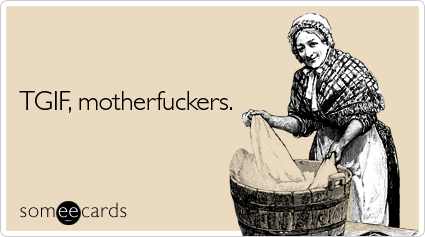 Have a great weekend everybody.